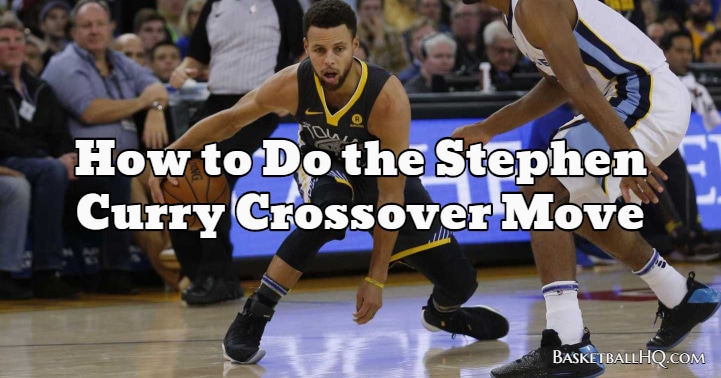 This basketball training video will break down a move that Stephen Curry and other high-level shooters use to help create space with the dribble to get their shot off. The move is going to work on selling the crossover right into a one-two step 3 point shot. The big key of the move is selling the crossover and creating space with the two steps after.
This move will be used in a late clock situation where you need to get a shot off, or if you have a mismatch with a post player and you can create some space with the dribble.
Basketball Drill Overview
Drill Name: How to Do the Stephen Curry Crossover Move
Equipment Needed: 1 basketball.
Similar Basketball Drills and Resources
Goals of the Drill
Work on selling the crossover to create space to get your shot off.
Coaching Points
Stay low and athletic and really sell the crossover move.
Lead yourself into your shot with the crossover, and do your best to create space with your two steps.
Stay balanced on your shot and jump straight up and down without falling backward.
Basketball Drill Instructions
The player is going to be outside the 3 point line with the basketball.
They will begin setting up the imaginary defender with several stationary dribbles and moves.
The player will execute a violent crossover and then lead themselves sideways with the crossover dribble into their shot.
The player's footwork will be one-two into their shot with aggressive steps to get away from the defender.