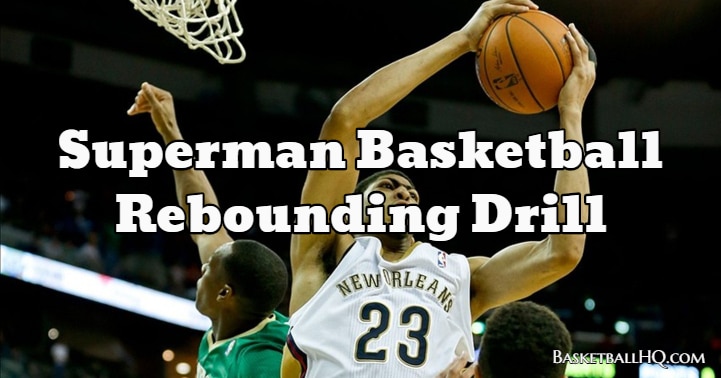 Rebounding in basketball is a skill just like shooting or dribbling is. To be great at rebounding the basketball, you need to put in the time and develop the instincts. The superman basketball rebounding drill is a great basketball drill for working on rebounding out of area. It teaches you to locate the basketball, cover ground, and then go get the ball at its highest point.
Basketball Drill Overview
Drill Name: Superman Basketball Rebounding Drill
Equipment Needed: 1 basketball and a hoop.
Similar Basketball Drills and Resources
Goals of the Drill
Improve out of area rebounding and learn to get off the ground to rebound.
Coaching Points
Look to be as explosive as you can, grab the board at its highest point, and challenge yourself to go as wide as you can.
Basketball Drill Instructions
Start with the ball on the left side of the basket, outside the paint.
Throw the ball up off the backboard so that it bounces over to the other side of the paint.
Run over as quickly as you can and jump as high as you can with your arms fully extended.
Catch the ball, land in a strong stance, and chin the ball.
Repeat this motion back and forth for 8-12 reps.