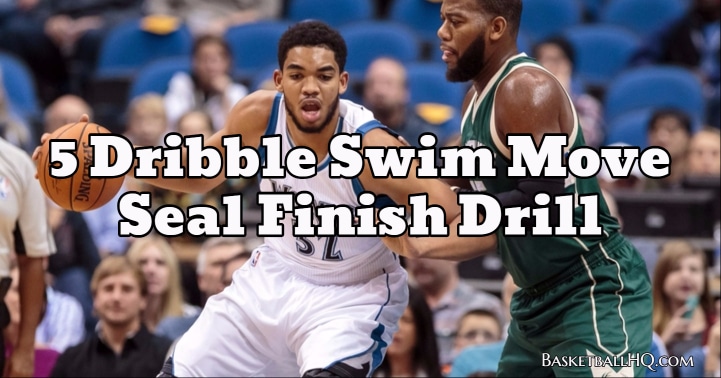 One of the best times to take advantage of a duck in post-move is when the ball is on the other side of the paint, and the post defender is ball watching. If you can quickly flash across the defender's face and seal them on your back, you will provide a great entry pass angle and be right at the basket for the finish.
This post-move basketball drill will work on first being able to handle the ball in the post, and then this exact situation of flashing and sealing for the post entry pass and finish.
Basketball Drill Overview
Drill Name: 5 Dribble Swim Move and Seal Basketball Finishing Drill
Equipment Needed: 1 basketball, a post defender, a passer, and a pad.
Similar Basketball Drills and Resources
Goals of the Drill
Coaching Points
Basketball Drill Instructions