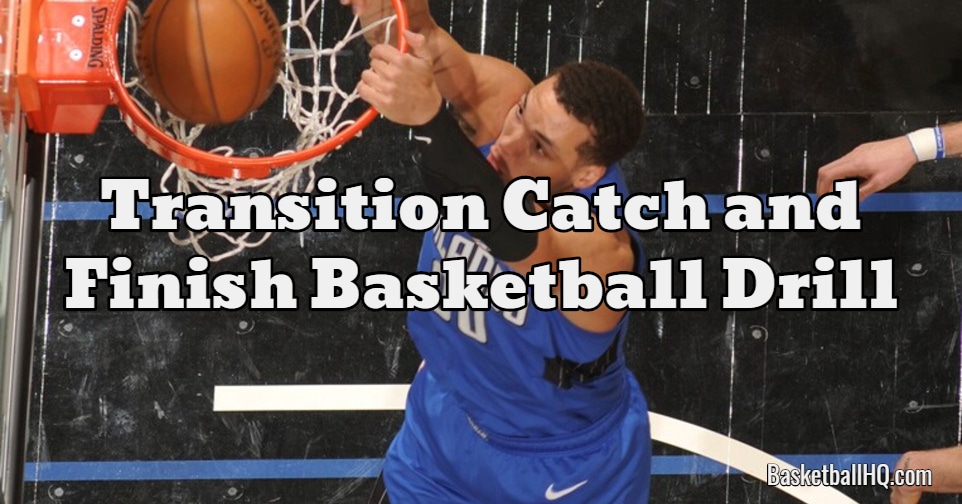 As a big man or guard, it is important to run in transition. Being able to get easy baskets can be the difference between winning and losing a game. However, it is no good to be able to run the floor if you cannot finish.
This basketball drill is great for catching the basketball on the run and finishing at full speed. You will also be able to develop your hands and improve your conditioning with this basketball drill. All of which will add up to you being able to run the floor in transition and get easy baskets.
Basketball Drill Overview
Drill Name: Transition Catch and Finish Basketball Drill
Equipment Needed: 1 basketball and a partner.
Similar Basketball Drills and Resources
Goals of the Drill
Work on catching the ball and finishing at the basket on the run.
Coaching Points
Catch the ball before you try to turn and finish.
Run as fast as you can.
Be able to bring in a bad pass and finish.
Basketball Drill Instructions
You are going to do a total of 6 layups/dunks from each side.
Start at the restricted area in the middle of the paint and face the left-wing.
The coach will start with the ball on the left-wing, and he will fire the ball in.
Catch the ball and finish with your left hand on the left side of the basket.
Get the ball out of the rim, pass it to the coach, sprint to the next spot, and then sprint back in for the layup/dunk again.
The spots are the logo (middle of the paint), free-throw line, 3 point line, volleyball line, and half-court.
Go through all the spots with your left hand and then switch sides.
You can take a break in between sides if you need.