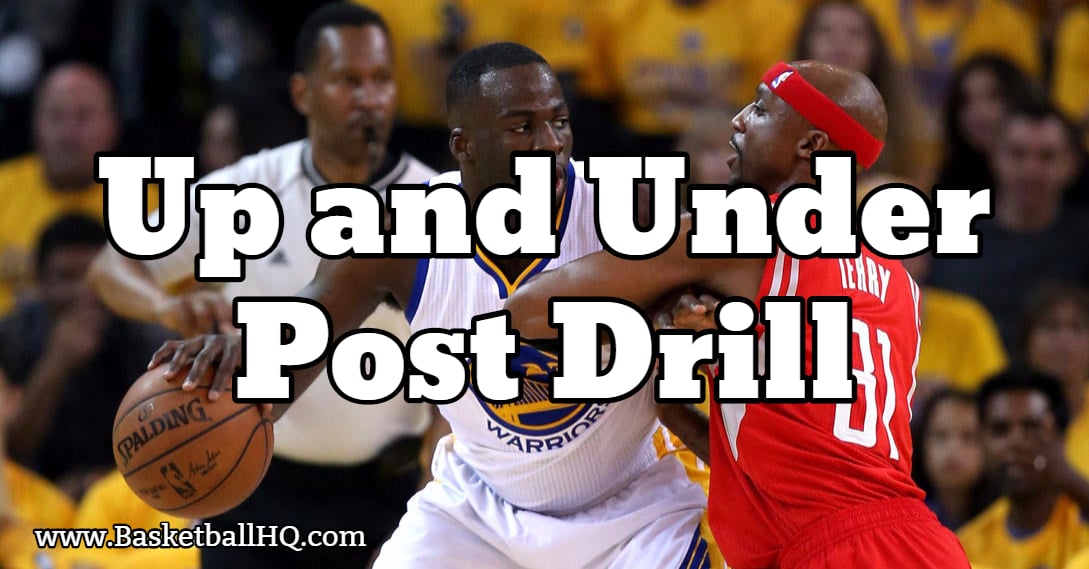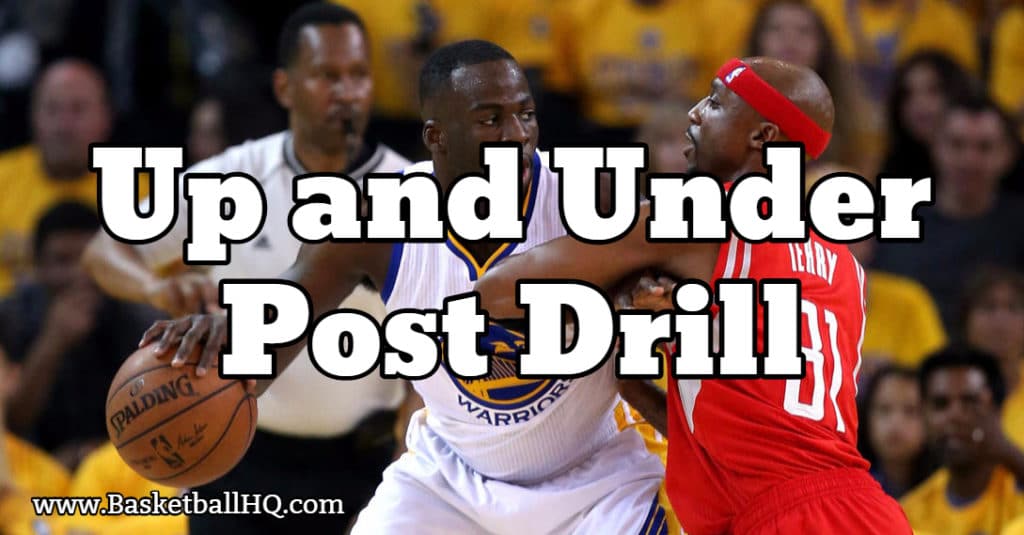 Great basketball post players have 2 or 3 moves that they have mastered and then counters for those moves if the defender tries to take it away. You don't have to have a bunch of moves and flash to be great in the post.
This basketball post move drill is going to work on driving the post player back for a hook shot, but then instead of going up with a straight hook shot, the player is going to sell the hook to get the defender off of their feet and then use an up-and-under finish. It is a really great move to use against defenders that like to try and block shots.
Basketball Drill Overview
Drill Name: Up and Under Basketball Post Drill
Equipment Needed: 1 basketball and two partners.
Similar Basketball Drills and Resources
Goals of the Drill
Work on finishing in the post with the up and under move.
Coaching Points
Take your time on the catch, be under control, and stay balanced.
The details sell the up and under move, so make sure that you use your eyes, the ball, and your body.
Make sure that you are staying in a wide strong base.
Basketball Drill Instructions
The ball will start at the top of the key on the left lane line, and the post player will be on the left block with a dummy defender on them.
To start this basketball drill, the ball handler/passer will dribble over to the wing.
As they are doing that, the post player is going to duck in and post up.
The dummy defender is going to drive the post player off of the block to receive the catch.
The post player will receive the entry pass, check their inside shoulder, and then back down the defender towards the middle.
When the post player gets to a deep position in the paint, they will shot fake a hook shot and then step through to the left side of the defender for a finish.
Repeat this action for as many reps as desired and then switch sides.