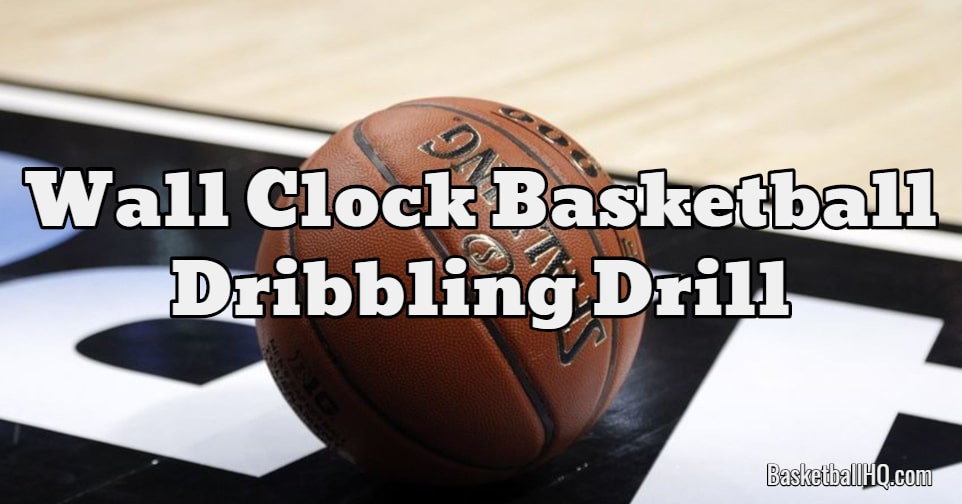 The clock basketball dribbling drill is a great drill to work on ball handling, but it also makes the player think while doing this basketball dribbling drill. Anytime you can make the player have to think during a basketball drill, it is good because, in a game, there are so many things going on at the same time. The goal is to develop skilled players that can think the game as well.
Basketball Drill Overview
Drill Name: Wall Clock Basketball Dribbling Drill
Equipment Needed: 1 Basketball
Similar Basketball Drills and Resources
Goals of the Drill
Work on ball handling as well as mental toughness.
Coaching Points
Go as quickly as you can around the clock and push yourself.
Basketball Drill Instructions
Face the wall and start dribbling the basketball about 6 inches off the wall.
Start moving the ball in a clockwise motion.
Picture dribbling on the 12, 3, 6, and 9 of a clock face.
Go clockwise, counterclockwise, and then switch hands and do the same motion.