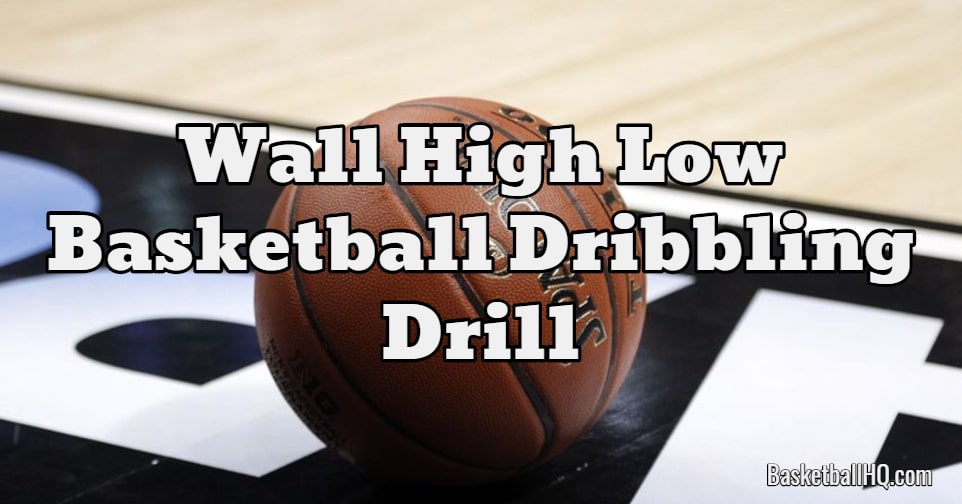 Wall basketball dribbling drills are a great way to work on ball handling that many coaches are not aware of. You can develop your hand strength, touch, and work on your ball handling all at the same time. This is also a great basketball drill to help your younger players think a little bit and get used to doing multiple things simultaneously.
Basketball Drill Overview
Drill Name: Wall High Low Basketball Dribbling Drill
Equipment Needed: 1 Basketball
Similar Basketball Drills and Resources
Goals of the Drill
Develop ball handling and hand strength.
Coaching Points
Push yourself to go as hard as you can and spread your fingers.
Basketball Drill Instructions
Stand facing the wall with a basketball in your right hand and begin dribbling the ball against the wall about eye level.
Dribble the ball close to the wall for about 5 repetitions and then dribble the ball out to your ear for about 3 repetitions, then back in close, and then switch hands and do the same.