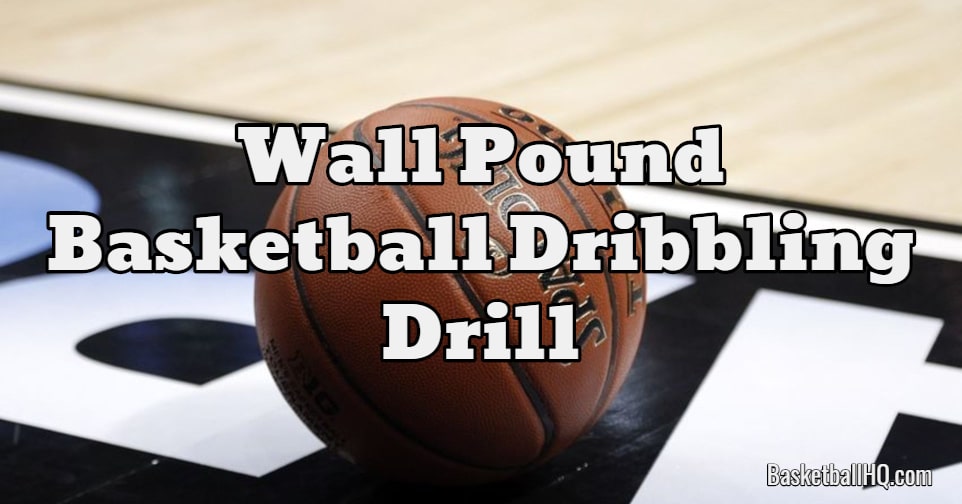 Wall basketball ball handling drills are great for improving your dribbling skills and are a new way to improve your game. Most coaches are not aware of this ball handling training, but it is a great way to improve your hand strength, quickness, and handles. It is also a great way to mix up your basketball drills and keep the players motivated and challenged as they train.
Basketball Drill Overview
Drill Name: Wall Pound Basketball Dribbling Drill
Equipment Needed: 1 Basketball
Similar Basketball Drills and Resources
Goals of the Drill
Improve hand speed, strength, and handles.
Coaching Points
Spread your fingers, pound the ball as hard as you can, dribble above eye level.
Basketball Drill Instructions
Stand facing the wall with a basketball in your right hand and begin dribbling the ball against the wall about eye level, about 6 inches off the wall.
Pound the basketball as hard as you can against the wall while keeping it under control.
After about 30 seconds, switch hands.