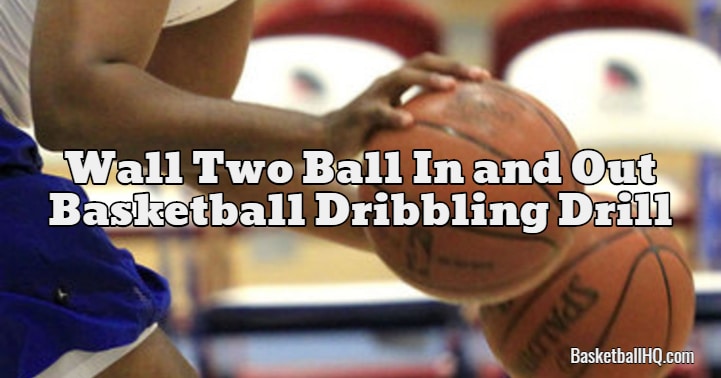 The wall basketball dribbling drill is great for improving your hand strength and developing your handles. Doing the same move with both hands simultaneously develops both hands and makes it so that the move is more comfortable in a game when you only have to do it with one basketball. Using a wall to do ball handling drills is a good way to get better, but it is also a great way to mix things up.
Basketball Drill Overview
Drill Name: Wall Two Ball In and Out Basketball Dribbling Drill
Equipment Needed: 2 Basketballs
Similar Basketball Drills and Resources
Goals of the Drill
Improve hand speed and work on the in and out move.
Coaching Points
Overemphasize the in and out move.
Dribble the ball as hard and as fast as you can against the wall as you go through this basketball drill.
Basketball Drill Instructions
Have a basketball in both hands and face a while.
Dribble the ball at eye level against the wall with both hands.
At the same time, you are going to do an in and out move with both hands.
Continue doing the move without taking any stationary dribbles in between.
Go for 30-60 seconds.