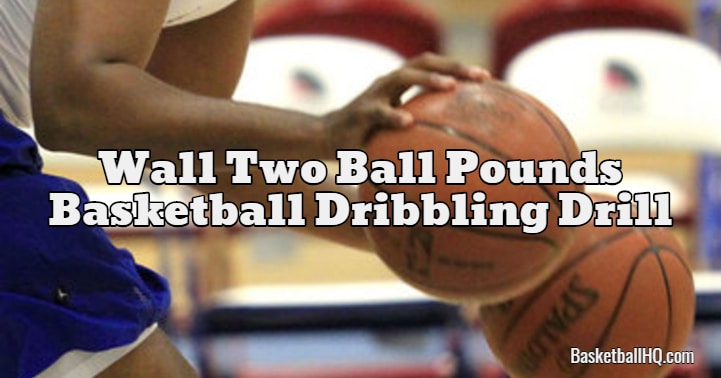 Good point guards can dribble the basketball with either hand and drive both ways down the lane. Two ball basketball dribbling drills are great for making sure that you don't have a weak hand. Wall basketball dribbling drills work on ball handling as well as hand strength and touch. They are also good because they are a break from the normal ball handling drills.
Basketball Drill Overview
Drill Name: Wall Two Ball Pounds Basketball Dribbling Drill
Equipment Needed: 2 Basketballs
Similar Basketball Drills and Resources
Goals of the Drill
Improve your ball handling and touch.
Coaching Points
As you go through this basketball drill, pound the ball as hard as you can, spread your fingers when your dribble, and push yourself.
Do your best to absorb each dribble with your hands and really control the ball on every dribble.
Basketball Drill Instructions
Begin a couple of feet away from the wall.
Dribble both basketballs against the wall as hard as you can at eye level.
Let the ball come out about 6 inches each time you dribble it.
Go for 20-30 seconds.