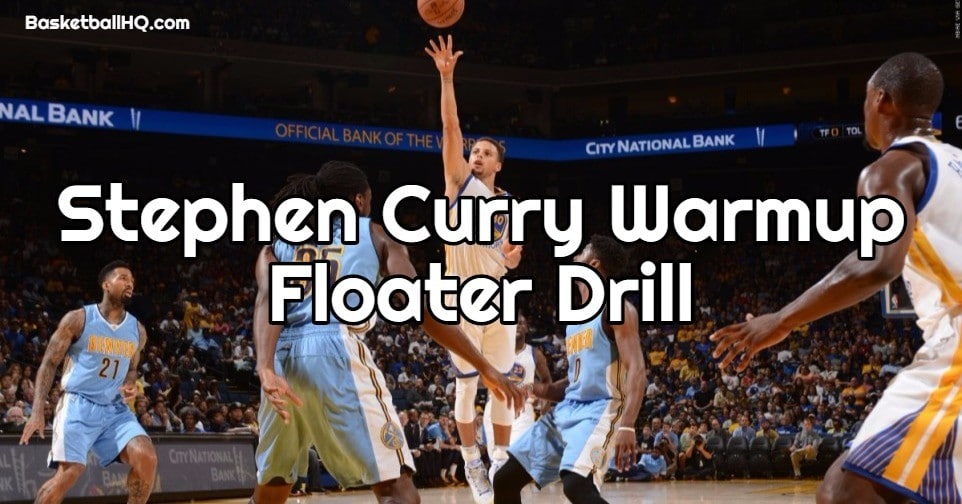 If you can master the floater, you can somewhat eliminate a shot blocker's ability in the paint. Instead of having to finish through the shot blocker, you can finish over the top of them. One of the best players in the world at doing this is Stephen Curry. He has become extremely consistent at floating the ball over the outstretched hands of a shot blocker for a nice soft finish.
This warm-up basketball finishing drill is something that Stephen regularly does to warm up and maintain his touch around the basket. It is a great basketball drill to add to your workouts and something that you can do daily.
Basketball Drill Overview
Drill Name: Stephen Curry Warmup Floater Basketball Drill
Equipment Needed: 1 Basketball and 1 partner.
Similar Basketball Drills and Resources
Goals of the Drill
Coaching Points
Jump straight up and down, hold your follow-through, and stay in your shot until you make or miss.
Work on using the glass on some of the finishes.
Don't look down at the dribble before finishing.
Basketball Drill Instructions
The player will shoot and make floaters from 5 different spots around the basket: right baseline, right-wing area, the center of the paint, left-wing area, and left baseline.
The player will start on the right baseline about 8 feet out from the basket with the ball, and the rebounder will be under the basket.
The player will alternate between one foot and two-foot right-handed finishes, taking a dribble before each finish.
Once the player makes 5 total with the right hand, they will repeat the same pattern with their left hand.
After making five with their left hand, they will move on to the next spot and repeat the same thing; continue all the way around.