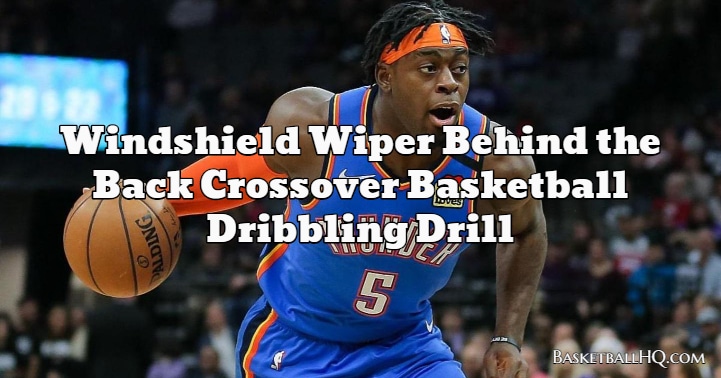 During the course of a basketball game, there will be times when you have to break down your defender to get a shot for yourself or create a scoring opportunity for a teammate.
Typically isolation dribbling moves are not high percentage shots, but there is a time for them. If you end up with the ball in your hands with a limited amount of seconds left on the play clock, you may need to make a move past your defender. This basketball drill will come in handy for these times.
Basketball Drill Overview
Drill Name: Windshield Wiper Behind the Back Crossover Basketball Dribbling Drill
Equipment Needed: 1 Ball
Similar Basketball Drills and Resources
Goals of the Drill
Coaching Points
Stay low in an athletic stance and keep your eyes up.
Sell your move and keep your windshield wiper dribble wide.
Basketball Drill Instructions
You will do 4 windshield wiper dribbles in front of your body and then dribble the ball behind your back.
Immediately dribble the ball back with your left hand in front of your body.
Repeat the move as quickly as you can for about 30 seconds, and then switch to your left hand.