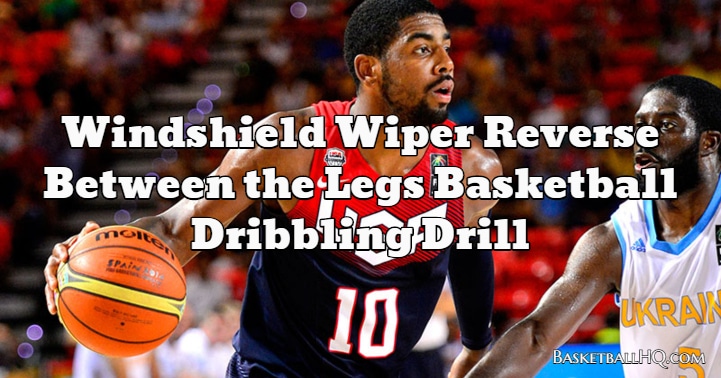 A great thing about doing stationary basketball dribbling drills is that they can be done pretty much anywhere that you have a hard flat surface. So whether you use your driveway, garage, or a sideline while others are playing on the court, you have space needed to work on your handles.
The windshield wiper reverse between the legs dribbling drill will help you develop quick hands and work on ball control. It combines the traditional windshield wiper dribbling drill with a reverse between the legs move. This is also a great basketball drill to use in a camp setting because it only requires one ball per player and doesn't require much space.
Basketball Drill Overview
Drill Name: Windshield Wiper Reverse Between the Legs Basketball Dribbling Drill
Equipment Needed: 1 basketball.
Similar Basketball Drills and Resources
Goals of the Drill
Work on hand quickness and ball control
Coaching Points
Stay low in an athletic stance the entire time you are doing this basketball dribbling drill, and keep your eyes up.
Push yourself and get out of your comfort zone.
You actually want to lose the ball because you are going so hard.
Basketball Drill Instructions
Start with the basketball in your right hand, and drop into an athletic stance.
When the drill starts, the player will do four windshield wiper dribbles (back and forth sweeping dribbles) with their right hand, and then dribble the ball reverse between their legs to their left hand.
They will then immediately repeat the same move with their left hand.
Continue this back and forth pattern for 30 seconds.