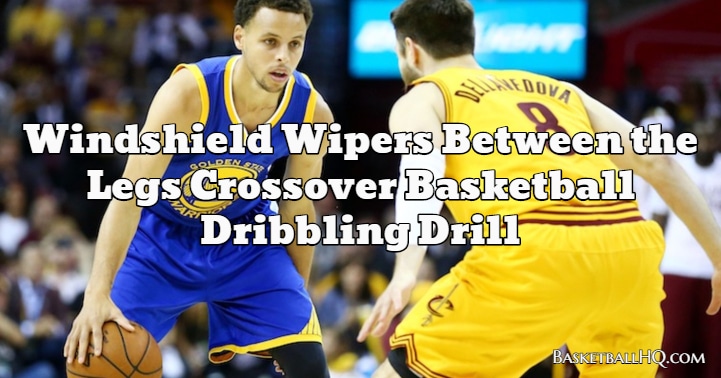 This basketball move was made famous by Tim Hardaway because he used it to breakdown defenders. The goal is to sell the move as if you are going to go between the legs and go, but when the defense shifts, you will immediately cross the ball back over in front of you.
You must sell your first move to use the counter move. When doing basketball drills like this, you must challenge yourself to make the move as quickly as you can. This will allow for maximum development.
Basketball Drill Overview
Drill Name: Windshield Wipers Between the Legs Crossover Basketball Dribbling Drill
Equipment Needed: 1 basketball.
Similar Basketball Drills and Resources
Goals of the Drill
Improve ball handling and hand speed.
Coaching Points
Focus on staying low and selling your move each time.
Keep your eyes up.
Don't bob up and down while doing this basketball dribbling drill.
Basketball Drill Instructions
Stand with your legs spread shoulder-width apart.
Start with the ball in your right hand, begin sweeping the ball in a windshield wiper motion for 4 dribbles, then bounce the ball between your legs to your left hand, and then cross the ball back in front of your body to your right hand.
After the desired amount of repetitions, repeat the same motion with your opposite hand.