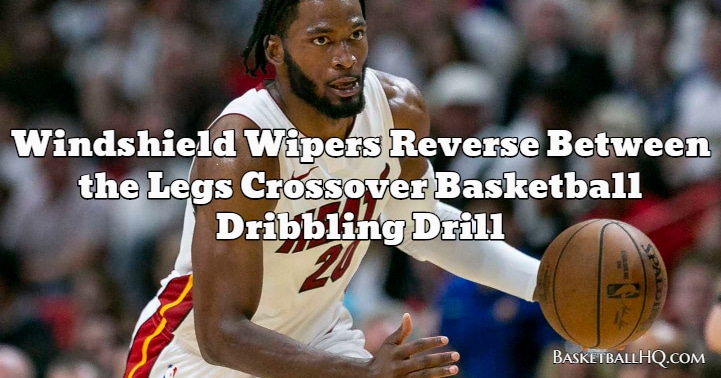 At the end of a basketball game, or if the shot clock is running out, you may need to breakdown your defender off of the dribble. One of the best ways to do this is with a combo move. The goal is to get the defender to bite on the first move and then counter with the second move.
For this basketball dribbling drill, you will sell the reverse between the legs move, and then immediately cross the ball back over in front of you. This drill will work on a specific move, but it is really helping to improve overall hand coordination and quickness as well.
Basketball Drill Overview
Drill Name: Windshield Wipers Reverse Between the Legs Crossover Basketball Dribbling Drill
Equipment Needed: 1 Ball
Similar Basketball Drills and Resources
Goals of the Drill
Improve ball handling and hand speed.
Coaching Points
Sell your move and stay low in an athletic position.
Keep your eyes up the whole time.
It is okay to mess up and lose control of the ball.
For basketball drills like this, you want to be going too hard that you mess up and get out of your comfort zone.
Basketball Drill Instructions
Stand straight up with your legs spread shoulder-width apart.
Start with the ball in your right hand.
Sweep dribble the basketball back and forth in a windshield wiper motion for 4 dribbles.
Immediately after the fourth dribble, you will dribble the ball reverse between your legs to your other hand and then cross the ball back over to your right hand.
Continue this pattern for 30 seconds and then switch sides.