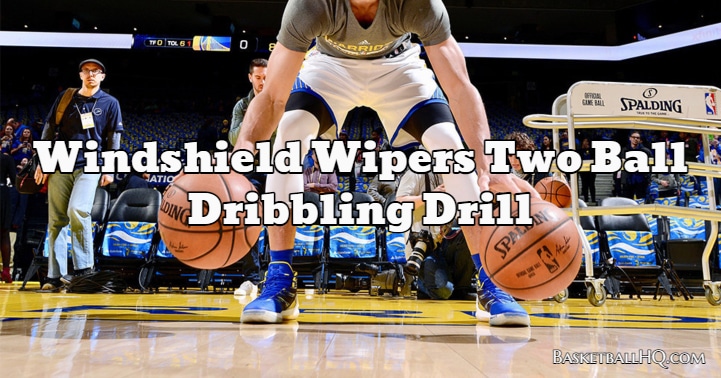 The windshield wipers two ball basketball dribbling drill is a great ball handling drill for improving your ball control and touch. Some basketball dribbling drills are meant to work on a specific move, but this basketball drill is all about developing your hands and working on ball control.
It is a great dribbling drill to use for less experienced dribblers or to get warmed up if you are a more experienced ball handler. One of the great things about this stationary two ball basketball dribbling drill is that it can be done pretty much anywhere you have a flat hard surface. This means that you can work on your game at home, the park, or wherever you can find some space. You don't have to have a court develop as a player.
Basketball Drill Overview
Drill Name: Windshield Wipers Two Ball Basketball Dribbling Drill
Equipment Needed: 2 basketballs.
Similar Basketball Drills and Resources
Goals of the Drill
Work on ball control and soft hands.
Coaching Points
Sweep the basketballs as wide as you can each time.
Do your best not to look down, even if it means losing the basketball.
Stay low in an athletic stance during the drill and really look to get out of your comfort zone.
Basketball Drill Instructions
Begin dribbling both basketballs in front of you in a sweeping back and forth motion (similar to a car's windshield wiper motion).
Continue this back and forth pattern for 30-45 seconds and then stop.