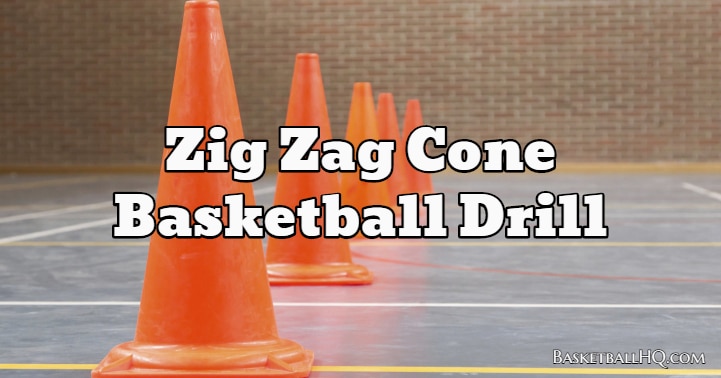 Being able to plant and change directions quickly is used so often during the course of a basketball game. Whether you are making a move off the dribble or sliding to cut a man off on defense, you are planting and changing direction. A lot of younger basketball players struggle to do this efficiently. This basketball quickness and speed workout will help to train and develop a player's change of direction quickness.
Basketball Drill Overview
Drill Name: Zig Zag Cone Basketball Drill
Equipment Needed: 6 cones.
Similar Basketball Drills and Resources
Goals of the Drill
Improve Change of Direction quickness
Coaching Points
Have bend in your legs when you change direction, try to get to full speed in between each cone, and still be under control
Basketball Drill Instructions
Set up the 6 cones staggered across from each other about 4 yards apart.
Then have the athlete start at one of the ends of the cones.
This drill can be done with lateral shuffles, sprint/back peddle, or foot crossovers.
The athlete goes from one cone to the other in a straight line all the way down and all the way back.
This drill can also be done with a basketball.